Dartford Tyres' specializes in providing the following services:
New Tyres Supply and Fitting
We sell both premium new tyres and budget tyres at highly competitive prices. If you live in or around Bexleyheath, Bexley, Dartford or Welling, we can fit your tyres for you. Our team, with over 35 years' experience in the industry, offer perfect fitting every time. Your tyre pressure, nut torque and wheel bolt torque will be set to manufacturer specification.
We stock tyres made by the following major brands: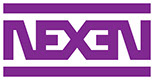 Tyre Pressure Checks
We can quickly gauge your tyres' pressure and adjust them to the ideal level for your particular vehicle. It's important you ensure your tyres are correctly inflated, as both under inflation and over inflation can be hazardous. Every vehicle has recommended tyre pressure, and if you're unsure what yours is, our tyre dealer will be able to help. Beware, underinflated tyres will worsen your fuel efficiency and increase CO2 emissions, while overinflated tyres wear down very quickly and can take longer to brake in emergency situations.
Electronic Wheel Balancing
If you've noticed an uncomfortable vibration when driving your vehicle, or perhaps certain tyres are wearing down quicker than others, it may be that your wheels are improperly balanced. We offer an electronic wheel balancing service to motorists in Kent. Poorly balanced wheels can quickly wear down your suspension, steering components and tyres – making re-balancing a priority. A well-balanced car will also run smoother, making it a far more pleasurable driving experience.
Puncture Repairs
Have your tyres recently suffered a puncture? If the puncture has occurred in the centre ¾ of the tyre, referred to as the minor repair area, we can usually repair them and have you back on the road in no time at all. However, if the puncture occurs in a major repair area, which is situated close to tyres' sidewalls, the only option will be to purchase new tyres. There's no need to panic, though! If you do require a change of tyres, know we stock a wide range of high quality budget tyres from major manufacturers. So a puncture need not break the bank.